NCH PROM NIGHT 2015 – EMCEE SINGAPORE
Wayne Emcee Singapore is honoured to be engaged by Nan Chiau High to host their Prom Night 2015. With the cue cards done. We are all ready for NCHS prom night. It will a night of joy and laughter.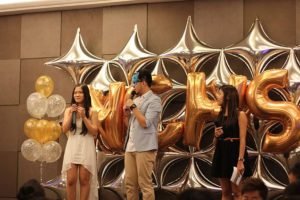 These boys and girls transformed into gentleman and fine ladies. There were lots of fun and games during the dinner and I am glad to hear many positive feedbacks from the organisers and teachers who were there.
Definitely look forward to be hosting for them again.And to the graduating students, all the best to you!