Company Roadshow Emcee 3rd Time Hosting For Gobbler – Wayne Emcee Singapore
Proud to be here again to host for Gobbler Super Sale last weekend.
Gobbler is a social enterprise that aims to help people save more so that they can enjoy life better. Gobbler is also a proud member of the Comfort Del Gro group, which is in their hearts to give back to society.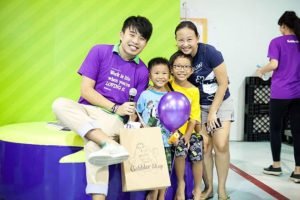 Lots of people stream in to buy the groceries and many more at a cheaper price, some are even up to 80%. There were a total of 4 lucky draw this time and prizes like vacuum cleaner, air fryer and a 48″ smart TV were given out, 4 times!
Saw many familar faces from the past GSS and they even came up to me to say hi. The feeling was awesome.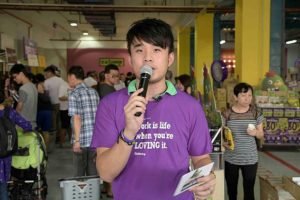 Hope there will be many more GSS and so that people can benefit from it.